Unity consciousness: People with a sense of unity experience greater life satisfaction, according to new research that speaks to embodying our creative wholiness.

Only Connect ~

Join the conversation with me on:

Twitter: Amara Rose page

Twitter: LiveYourLight page

Facebook LiveYourLight page. Please visit and "Like"!

Let's co-create a new world!




Live 2019 As A Light Beam: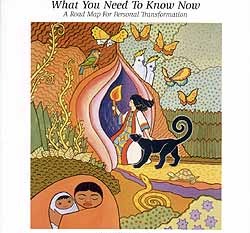 Light Guidance: Navigating the wild waters of change? I'm your guide for a smoother ride through the rapids.
Talks and Wisdom Gatherings: Could your business, organization or school benefit from discovering how to integrate spirit into daily life?
Business Alchemy: Need custom content and branding brilliance for your website, blog, or entire marketing campaign? I'll springboard your success.
E-courses: The Inanna Initiations accelerates your evolution seven-fold. Loving Our Lunacy amplifies the feminine frequency.
eBooks: What Shines: Practical Wisdom for Unleashing Your Inner Brilliance: an alchemical nexus for conscious evolution, adapted from the first 7 years of this enewsletter.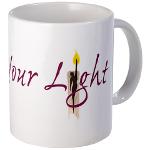 Digital download/CD: "What You Need to Know Now - A Road Map for Personal Transformation" guides you on the journey home to yourself.
Wear and Share Your Light: Sweatshirts to shoulder totes, journals to jerseys, baseball caps to bumper stickers. Find all your essentials, emblazoned with the inspirational Live Your Light logo.

Vivify the Vision
Please help sustain and expand this work. You may make ongoing or occasional love offerings online via PayPal's secure server. Simply click on the button below and follow the easy instructions:
Snail-mail preferred? Please send a check or money order (in US dollars) payable to Live Your Light:
Live Your Light
321 South Main Street, Ste. 24
Sebastopol, CA 95472
USA


Thanks for your contribution to our collective evolution!

What Shines is written and produced by Amara Rose for LiveYourLight.com.

To ensure that you receive our monthly newsletter alerts, please add amara@liveyourlight.com to your address book or approved-sender list.

To Subscribe, please go to the What Shines Subscribe page.

To Unsubscribe, please visit the What Shines Unsubscribe page.

If you change your e-mail address, send a message with "Change of E-mail Address" in the subject line, and please include both your old and new e-mail addresses.

Missed an issue? Email me and I will be happy to send it to you as a Word document.

You are welcome to forward this newsletter in its entirety, including copyright information, to anyone you feel would enjoy it.

© Copyright June 2019 by Amara Rose. All Rights Reserved.

Contact information:

Amara Rose
Live Your Light
321 South Main Street, Ste. 24
Sebastopol, CA 95472
USA
amara@liveyourlight.com
1-800-862-0157 Many blessings! Live Your Light!