Want to Tweet this newsletter? Click to share with your Twitter community!

"Reality leaves a lot to the imagination."

~ John Lennon

The Tao of Now: The View From Here
I'm caretaking a remote mountain property on 120 acres, 5000' up. Before you picture the kind of idyllic scene that invites envy, know that the cabin is old and funky, there's no cell service, and it's hotter than July, as Stevie Wonder sang. My daily companions are an ornery goose and a coterie of cows, with occasional human interlopers.

I am blessed to be spending this extended time in nature, where, though I have satellite WiFi and am continuing to work, I also have the mental and emotional space to begin to decompress from what we accept as "normal" in these highly abnormal times. And I'm not just referring to the pandemic, which has been a symptom of a much larger shift.


Seeding a New Reality

As Jean Hudon wrote in his global solstice meditation envisioning:

"In our field of 'spiritual activism' there is a disruptive and yet constructive tension between these agents of change and the stakeholders of the status quo. The friction between those who have seen the future beyond the inevitable failure of past solutions that are no longer sustainable, and those who are not yet able to see beyond the benefits they get from the current situation, is similar in some ways to what happens at the cellular level inside a caterpillar as it morphs into a butterfly.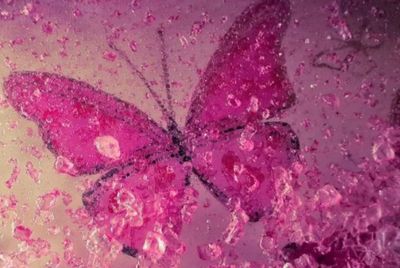 "Scientists have observed the work of so-called 'imaginal cells' in pupating caterpillars as they deconstruct from within to reappear as a butterfly designed for flight and reproduction. Many have used this process as a metaphor to portray how activists, motivated by a common blueprint of higher and more sustainable solutions for our common needs, help steer society in a wiser direction so it may re-engineer itself into a new social organism.

"Another metaphor may also help convey the indomitable power held by those who, through their own alignment with the forces of Life, turn the stagnation of entropy into the gestation cauldron of new realities. For an ice sheet to materialize on a pond when the temperature reaches the freezing point, all it takes is a single crystal of ice to form for others to appear and aggregate around this initial seed, and gradually spread to the entire surface of this pond.

"When conditions are ripe, the seeders of a new reality may see their impact magnified beyond their wildest dreams."


Reimagining the Imaginal Cells

For many years now, I've referred to humans as cells in the body of Gaia. After the 9-1-1 attacks, I sent out two messages. In the second, emailed a week after the event, I wrote,

"We are all cells in the body of Gaia, our Earth Mother. If we view life in this way, the attacks in New York and Washington, D.C. become like a cancer assaulting our collective body. Cancer cells have lost the ability to cooperate with other cells for the greater good of the whole.


"Yet malignancy does not arise in an instant; it builds over time. If we plunge ahead intent only on annihilating the 'cancer,' we will also destroy healthy cells, and possibly the entire body of humanity and all other species. Unless we heal the root causes of this illness - our collective shadow, our pain, our perceived separation from one another - it will recur in another form down the road. How do we do this?

"Nationalism, while a natural response in such a crisis, is not the complete answer. Internationalism is. Vietnamese Zen master and peace activist Thich Nhat Hanh, who has been living in exile from his homeland for over 35 years, speaks eloquently of how we 'inter-are' with all life. Interdependence is the key to ending the exile for all of us. We are all responsible to and for one another.

"Can we now be courageous enough, can we open our hearts wide enough (courage means "of the heart"), to choose to grow beyond our grief and outrage at this critical time? Will we look at the lifelong habits that have created this dis-ease, and begin to make global 'lifestyle' changes that will help us return to harmony?"

There are obvious parallels to much that has transpired in the past few years, including BLM.


Perspective Is By Nature Subjective

Our lives have never been so open to re-interpretation. For example: here on retreat, the three-mile-long dirt road leads to BLM land: Bureau of Land Management. Since 2020, however, BLM has meant something very different in the minds of most people. Both definitions are true, and non-conflicting. But what of similar-sounding realities that appear to clash?

Stargazer Li writes, "Saturn in Aquarius square Uranus in Taurus (the big transit of 2021) continues to intensify. This is the energy of revolutionary revolution, that doesn't look like what we think. There's tons of energy available for doing the work of embodying the new energies and reality. It's not about efforting, but living and contributing our integral uniqueness. Be willing to not know how or have a plan. Leap into the moment!"

Aluna Joy concers, "Creation is simply unleashed, and we are riding a wild wave that is not controllable or containable as we once were. I feel I know nothing at all.


"Your authentic, humble, grounded efforts will make the best of the new frequencies pouring into you and the Earth right now. So stay calm, be firm and grounded in the present, and be peaceful with your current experiences.

"Don't get caught up in the incongruent energies in the collective. Allow yourself a lot of rest, don't waste energy by trying to push forward, and allow the future to unfold. Take care of your body, get real with yourself, be out in nature, and, most of all, be prepared for the opening crack in the door that leads to the new surprise that is coming."

What I wrote in June still rings true in my heart: "I am One with the All!" Give yourself time in nature and allow the stars to sing you home to our next adventure.

From the long view, this is a perfect place to begin.

Here are four under 280-character posts. Select one, copy and paste:

(1) Not knowing is a perfect place to begin.
http://www.liveyourlight.com/WhatShines.html via @Amara_Rose

(2) When conditions are ripe, the seeders of a new reality may see their impact magnified beyond their wildest dreams.
http://www.liveyourlight.com/WhatShines.html via @LiveYourLight

(3) Give yourself time in nature and allow the stars to sing you home to our next adventure.
http://www.liveyourlight.com/WhatShines.html by @Amara_Rose

(4) Interdependence is the key to ending the exile for all of us. We are all responsible to and for one another.
http://www.liveyourlight.com/WhatShines.html by @LiveYourLight

Thank you! MWAH

Shine On
Neptune: The Elephant in the Room. Author, researcher and eminent astrologer Barbara Hand Clow deconstructs the current cosmic influences to help us reclaim our mental and spiritual sovereignty by understanding what's been brewing in our collective unconscious. One hour. A must-watch.


Ascension Summit '21: A Lightworker Family Reunion. An in-person event! Gather with your extended tribe August 12-15, 2021 in Colorado Springs, CO for three days of spiritual healing and recharging of higher perspectives and energies.


Cellular Regeneration Meditation: The Light of Immortality, with Steve Nobel. 33 minutes, 33 seconds of high frequency YES!


Assisting Our I AM Presence with Our Physical Transfiguration: Patricia Cota-Robles leads us in an activity of Light to in-breathe the new light codes for the twelve 5th dimensional crystalline and solar aspects of deity.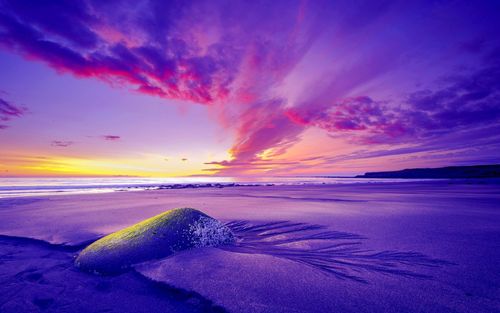 Nature, Magic and Abundance: The Way of the New Earth. Celia Fenn explains how humanity replaced our natural life force energy with an artificial grid we call "The Economy," and that in order to thrive, we must re-engage with Nature and the flow of Natural Magic.


Frequency of Purple: Fascinating alchemical information to facilitate your transmutation, via Sanctuary of the Open Heart founder Ariel Spilsbury.

Let's Make 2021-derful!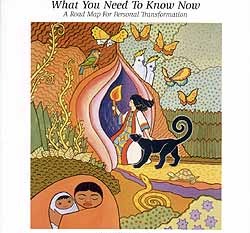 Life Crafting: Navigating the wild waters of change? I'm your guide for a smoother ride through the rapids.
Talks and Wisdom Gatherings: Could your business, organization or school benefit from discovering how to integrate spirit into daily life?
Business Alchemy: Need custom content and branding brilliance for your website, blog, or entire marketing campaign? I'll springboard your success.
E-courses: The Inanna Initiations accelerates your evolution seven-fold. Loving Our Lunacy amplifies the feminine frequency.
eBooks: What Shines: Practical Wisdom for Unleashing Your Inner Brilliance: an alchemical nexus for conscious evolution, adapted from the first 7 years of this enewsletter.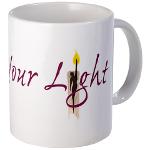 Digital download/CD: "What You Need to Know Now - A Road Map for Personal Transformation" guides you on the journey home to yourself.
Wear and Share Your Light: Sweatshirts to shoulder totes, journals to jerseys, baseball caps to bumper stickers. Find all your essentials, emblazoned with the inspirational Live Your Light logo.

Vivify the Vision
Please help sustain and expand this work. You may make ongoing or occasional love offerings online via PayPal's secure server. Simply click on the button below and follow the easy instructions:
Snail-mail preferred? Please send a check or money order (in US dollars) payable to Live Your Light:
Live Your Light
321 South Main Street, Ste. 24
Sebastopol, CA 95472
USA


Thanks for your contribution to our collective evolution!

What Shines is written and produced by Amara Rose for LiveYourLight.com.

To ensure that you receive our monthly newsletter alerts, please add amara@liveyourlight.com to your address book or approved-sender list.

To Subscribe, please go to the What Shines Subscribe page.

To Unsubscribe, please visit the What Shines Unsubscribe page.

If you change your e-mail address, send a message with "Change of E-mail Address" in the subject line, and please include both your old and new e-mail addresses.

Missed an issue? Email me and I will be happy to send it to you as a Word document.

You are welcome to forward this newsletter in its entirety, including copyright information, to anyone you feel would enjoy it.

© Copyright July 2021 by Amara Rose. All Rights Reserved.

Contact information:

Amara Rose
Live Your Light
321 South Main Street, Ste. 24
Sebastopol, CA 95472
USA
amara@liveyourlight.com
1-800-862-0157 Many blessings! Live Your Light!