About Amara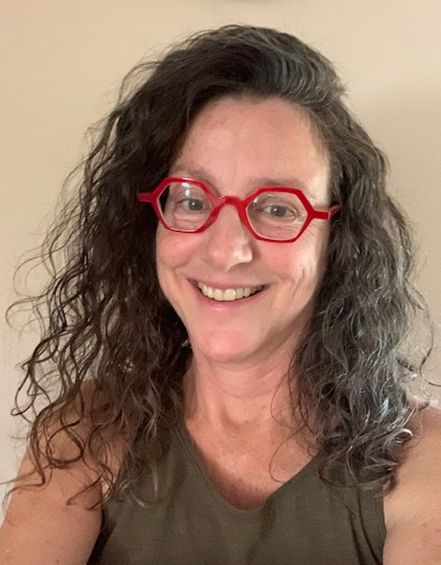 Amara Rose is a catalyst for conscious evolution. She's a midwife who doesn't deliver babies, a weaver without a loom, a heart specialist who does no surgery. Synthesizing ancient and modern wisdom, she helps birth you into your highest purpose and potential, so you can remember and reclaim the Love that you are.
This takes shape as life crafting, Live Your Light webinars, wisdom circles and e-courses, presentations, business alchemy, and authoring articles and digital downloads. One of the best vehicles for regular infusions of inspiration and information is What Shines, her monthly e-newsletter.
Adept at bridging the worlds of mainstream culture and metaphysics, Amara worked in corporate marketing for ten years before launching a successful marketing communications business in San Francisco. As her spiritual awakening intensified, this phase of her life dissolved.
After reimagining her own life, she created LiveYourLight.com to guide others through the transformational doorway. Her articles and essays appear in business, health and new thought publications and e-zines, including VentureBeat.com, AscensionLifestyle.org, Well.org, NorthBay biz, Yoga Journal, the San Francisco Chronicle, PlanetLightworker.com, E/The Environmental Magazine, and Common Ground. She was a National Practical Spirituality Examiner for the now-defunct Examiner.com.
Living Her Light From The Inside Out
Amara is a minister of The Universal Life Church, a non-denominational "church without walls" championing free will and personal growth. She is included in Selfgrowth.com's bestselling resource guide, The Top 101 Experts That Help Us Improve Our Lives.
She holds a bachelor's degree in social welfare from Penn State University, the Professional Certified Coach (PCC) designation from the International Coaching Federation, and a "planetary Ph.D." in multidimensional healing. Her direct experience with the constellation of body/mind/spirit modalities includes acupuncture, Ayurveda, naturopathy, homeopathy, hypnotherapy, Network chiropractic, qi gong, yoga, Feldenkrais, and various technologies on the vibrational medicine frontier.
Along the way, she immersed herself in the esoteric arts, cross-cultural wisdom, deep ecology and many spiritual disciplines. She trained in heart-centered public speaking with Lee Glickstein, founder of Speaking Circles International; enjoyed five years of improvisational comedy classes with Terry Sand (some of the best "basic training" there is for being a life coach!), and studied for four years with a lay ministry dedicated to teaching spiritual principles and their practical application in daily life.
Other profound influences include The Four-Fold Way training with Angeles Arrien, Ph.D.; The Option Process® training developed by Barry and Samahria Kaufman; the "Love, Intimacy and Sexuality" workshops offered through the Human Awareness Institute, and "Power, Passion & Prosperity: From Surviving to Thriving" with Rosalyn L. Bruyere. But the ultimate training was living the initiation from the inside out. This is Amara's story: Learning to Live My Light.
Amara grew up in Paramus, New Jersey, a town that might have coined the phrase, "When the going gets tough, the tough go shopping." People from across the globe come to shop at the Paramus malls (a bit less so in the Age of Amazon). Having once lived the mall mentality, Amara now passionately invokes and inspires seekers to grow beyond old beliefs and behaviors – to leap joyfully into your full potential and service as a multidimensional being of Light!